---
About
The Atlantic Practice Based Research Network (APBRN) is a network of primary care providers in Newfoundland and Labrador who collaborate with the Primary Healthcare Research Unit (PHRU) of Memorial University in the conduct of clinical and health services research in primary care. Dozens of physicians, nurses and policy makers have participated with PHRU-APBRN on research projects since APBRN's inception in 2005 and many APBRN members also contribute their EMR data to CPCSSN. Newfoundland and Labrador recently rolled out a provincially supported EMR, and all CPCSSN sentinels in this province switched to this new EMR. APBRN is therefore arranging to collect data from this new EMR.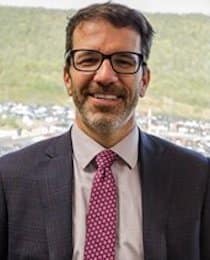 Leadership
Director | Dr. Kris Aubrey-Bassler, MD, MSc, CCFP
Dr. Kris Aubrey-Bassler is an Associate Professor with the Discipline of Family Medicine and the Primary Healthcare Research Unit. Kris' primary research interests are in the distribution of services between rural and urban hospitals and organizational models of primary care. He is also involved with projects on chronic disease prevention and screening, screening for poverty and nurse-led case management. Dr. Aubrey-Bassler is the scientific lead for PRIIME, the Newfoundland and Labrador participant in the Canadian Primary and Integrated Healthcare Innovations Network.
---
Location
Memorial University | Primary Healthcare Research Unit, Health Science Centre, Room 426
Primary Contact
Administrative Assistant | Karen Griffiths