---
About
The Deliver Primary Healthcare Information (DELPHI) project is based at the Centre for Studies in Family Medicine at Western University in London, Ontario. In 2005, DELPHI established a researchable database derived from de-identified data pooled from the electronic medical records (EMR) of ten primary health care practices throughout southwestern Ontario. Originally focused on eight process indicators in primary care, the scope of inquiry has expanded to encompass methodology & data quality, symptoms & health conditions, and health services utilization studies. The original purpose of the DELPHI project was to describe, assess, and improve the quality and continuity of primary healthcare. DELPHI's objectives were to characterize primary health care in Ontario from a service delivery and clinical care perspective. Building on our previous work, we are initiating new studies within four inter-linked domains.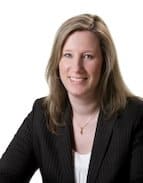 Leadership
Director | Dr. Amanda Terry, PhD
Dr. Terry is an Associate Professor in the Department of Epidemiology & Biostatistics, the Department of Family Medicine and in the Schulich Interfaculty Program in Public Health at Western University. She is a health services researcher focusing on electronic medical record (EMR) adoption in primary health care, assessing EMR data quality, and optimizing the use of EMRs in the primary health care setting. Dr. Terry is involved in teaching and supervision of graduate students in the Departments of Family Medicine, Epidemiology & Biostatistics, and the Interfaculty Program in Public Health. Prior to completing her PhD, she worked in the Province of Ontario's former District Health Council system for ten years, conducting health system planning initiatives.
---