---
About
The Ottawa Practice Enhancement Network (OPEN) Is a primary care practice collaborative in the Ottawa region that supports practices achieve their quality goals by leveraging the information contained in their EMR. It is a learning collaborative that seeks to address priorities in primary care through a Structured Process Informed by Data, Evidence and Research (SPIDER). The OPEN project is supported by the University of Ottawa Department Of Family Medicine. Through OPEN, the Department of Family Medicine seeks to encourage a culture of enquiry and action-oriented scholarship that is responsive to regional needs. OPEN practices will serve as a model of scholarship and quality improvement to Family Medicine trainees. OPEN is governed by a Steering Committee composed of knowledge users, including patient partners, and a central scientific group made up of the OPEN director, primary care leaders, researchers, academic and quality improvement specialists.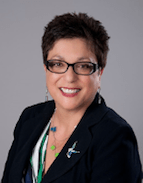 Leadership
OPEN Director | Dr. Simone Dahrouge, PhD
Dr. Dahrouge is an Associate Professor with the Department of Family Medicine, and a senior scientist at the Bruyère Research Institute and Institute for Clinical Evaluative Sciences (ICES). Her research focuses on the organization of primary health services research and its effect on quality and equity of care. Her work has the potential to inform future policy recommendations on organizing primary care. She is the Director of our regional Practice Based Learning Network, the Ottawa Practice Enhancement Network (OPEN).
---
Primary Contact
Regional Coordinator | Dr. Maddie Venables, PhD
Research Assistant | Danica Goulet
open@uottawa.ca