---
About
Family practice is the first point of contact for patients and where much of care in Canada is coordinated. Yet relatively little primary care research has been done at this level: in fact, there are far more unanswered than answered questions when it comes to determining what's working and for whom in Canada's primary care system. The University of Toronto Practice-Based Research Network (UTOPIAN) is a network of over 1700 family physicians in practices within the 14 Department of Family and Community Medicine (DFCM) academic sites throughout the GTA and beyond that aims to change this. The network brings together DFCM researchers, primary care clinicians and practices from all its academic sites to answer important healthcare questions and translate findings into practice. Established in 2013, UTOPIAN aims to:
Conduct and support high-quality research to better serve the primary care community and patient population
Improve the quality and cost-effectiveness of services offered by the healthcare system
Secure lasting improvements to health nationally and internationally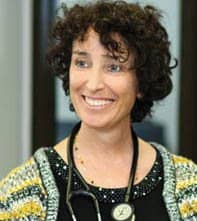 Leadership
Clinical Director CPCSSN | Dr. Michelle Greiver MD, MSc
Dr. Greiver is a family physician and primary care researcher at the University of Toronto. As Director of UTOPIAN she oversees the Electronic Medical Record data system as well as its clinical research activities. She chairs the Practiced Based Research Network (PBRN) national Action Group and is a member of the Council, Section of Researchers, College of Family Physicians of Canada. She leads the national Diabetes Data Repository for the CIHR SPOR Network, Diabetes Action Canada.
---
Primary Contact
Research Projects Administrator | Joanna King