Researchers who would like to include CPCSSN data as part of a research study will need to submit a Data Access Request (DAR) outlining their proposed research, and required documentation. To submit a Data Access Request fill out the form below and upload the required documents. Before submitting a DAR, review the Data Access Process document and Data Access Fee chart. After receiving your request, the CPCSSN Data Access Committee will review your request and will contact you with your approval and the next steps or a request for additional information. We only release derived data to researchers with justification for the fields you are requesting.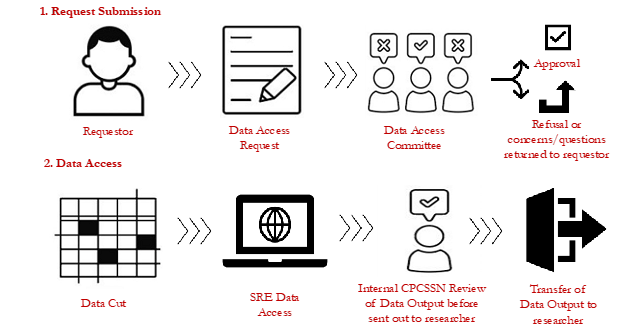 Required Request Documents
Please review and complete all of the documents below. Once completed, please upload all required documents from the checklist. Any request that is missing the required documents will not be reviewed.
CPCSSN Data Access Request